Spectacle Blinds, Spades & Ring Spacers
Designed to blind pipelines, either temporarily or permanently.
Mac-Weld spectacle blinds are manufactured from a single piece of plate, providing the strength, quality and precision needed for the toughest job. Also called "spectacle flanges", our blinds are available in a variety of configurations, blind types and bore designs.
Spades and ring spacers are similar to blinds, except they are not attached to each other. With larger flange sizes, the spade alone can weigh several hundred pounds. Separating the two removes the unneeded weight from the flange connection. Spade and ring spacers can also be an advantage if space is limited.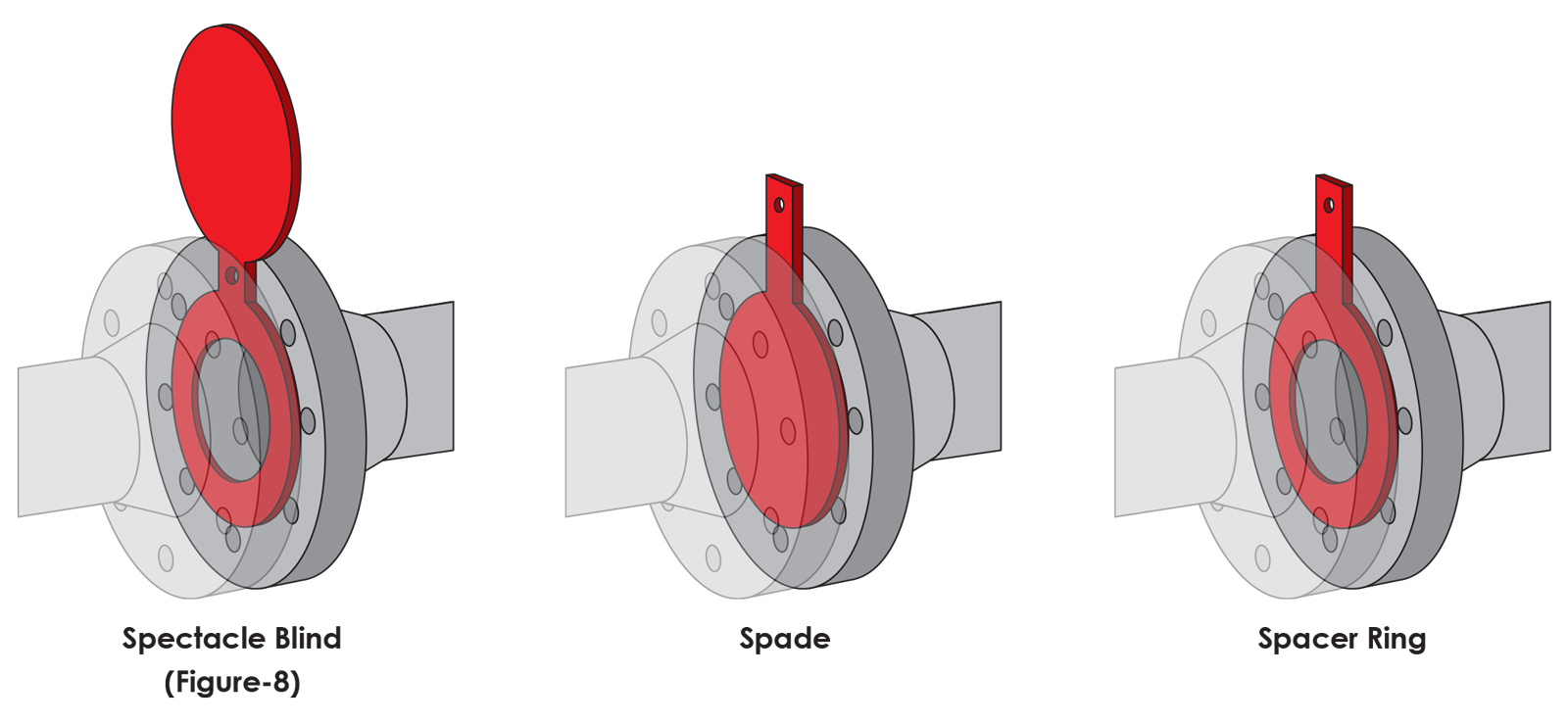 Temporarily or permanently isolate part(s) of the system
Spectacle blinds available in sizes up to 24" diameter depending on thickness and materials
Blinds are easily identified between open and closed positions
Maintenance free, cost effective alternative to isolation valves
Large selection of materials available
Built to ASME B16.48 standards
Custom designs available upon request
Mac-Weld is a true partner. Their team works very closely with ours to understand business opportunities in-depth, thus ensuring a competitive, high quality and appropriate solution in a timely fashion. Mac-Weld is one of our most critical and valued suppliers.
Sam J., OEM customer
Looking for Spectacle Blinds?